Lina Cashin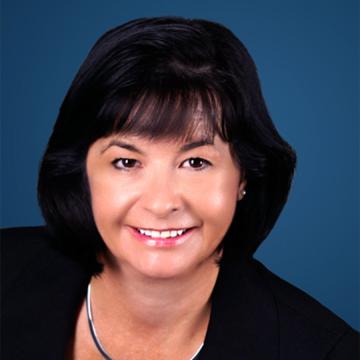 Role
Senior Project Engineer, National Security Space Programs Policy & Oversight
Lina M. Cashin is a senior project engineer in the Defense Systems Operations Group at The Aerospace Corporation. Since joining the company in 2015, she is responsible for developing strategies, policies, and requirements for space-based capabilities and supports national security missions.  
Before joining Aerospace, Cashin was a strategic planner for U.S. Strategic Command's Integrated Missile Defense in Colorado Springs, Colorado. She supported the missile defense strategy and policy team in thought leadership and foreign military sales recommendations. She prepared the three-star general for congressional testimony, missile defense boards, and global force-management decisions. 
Prior to this, Cashin served 24 years in the U.S. Air Force, where she was an expert in space and cyber operations, policy, and strategy. She established the U.S.' space situational data-sharing program, ensuring safety of spaceflight and pioneering international transparency for improved spaceflight operations, culminating with seven international agreements. While in the Air Force, Cashin served many space operations assignments: orbital analyst, providing surveillance, tracking, and intelligence of satellites and space debris; Delta II launch controller, as the Air Force lead for commercial, civil, and military space launch operations; flight commander and operations officer at the Air Force's officer leadership training school; and commander, Detachment 1, 533rd Training Squadron, providing instruction for Cheyenne Mountain Operation Centers and courses in space and intelligence for allied and joint forces.
Cashin's staff assignments included lead for space exercises at the Air Force Doctrine Center; Chief of Space Policy, U.S. Strategic Command; Director of Staff, 45th Space Wing, Patrick Air Force Base; and Chief, Policy, Doctrine, and International Engagement Division, U.S. Strategic Command, Offutt Air Force Base, where she developed and shaped national security policy and international collaboration; military strategy; and guidance for space, cyber, and strategic deterrence. Cashin retired from the Air Force in 2013 with the rank of colonel. 
Education  
Cashin earned her bachelor's degree in math and physics from Mount Holyoke College, Massachusetts, and her master's degree in space systems management from Webster University, Colorado. She attended Squadron Officer School, Air Command and Staff College, the Joint Forces Staff College, and completed Air War College during her service in the Air Force.
Awards and Honors 
In 2017, Cashin earned an Aerospace Performance and Recognition Award and was selected to attend the East Coast Leadership Program. In the Air Force, Cashin earned the Defense Meritorious Service Medal, the Meritorious Service Medal, the Air Force Commendation Medal, the Joint Service Achievement Medal, the Combat Readiness Medal, the National Defense Service Ribbon, and the Global War on Terrorism Service Medal.