Audrey Allison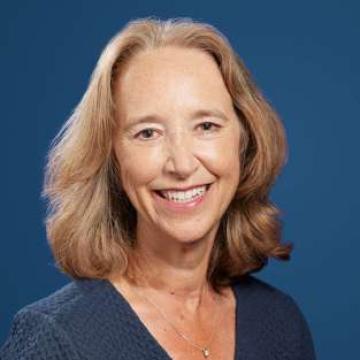 Role
Senior Policy Analyst, Center for Space Policy and Strategy
Audrey L. Allison is a senior project leader in the Center for Space Policy and Strategy in the Defense Systems Group at The Aerospace Corporation. In this role, she provides policy and strategy support related to government space missions and commercial space activities, including analysis of radiofrequency spectrum allocations and related regulatory issues. With more than 35 years of professional experience in the spectrum regulatory sphere, Allison's career has included a broad range of experience in both government and commercial spectrum management, policy engagement, international negotiations, and publications.
Prior to joining Aerospace, Allison was vice president of Global Spectrum Management at The Boeing Company, where she was responsible for U.S. and international spectrum licensing, policy, regulatory advocacy, compliance, and spectrum testing and measurement. She directly supported Boeing's businesses and customers in obtaining and protecting U.S. and global spectrum allocations and related regulations in the United States and worldwide.  
Earlier in her career, Allison served as attorney-advisor to the Federal Communications Commission (FCC), including seven years in the Satellite Division of the International Bureau where she helped advance U.S. satellite spectrum and regulatory interests in the Americas and worldwide at the International Telecommunication Union (ITU). She also was an attorney for satellite communications company Iridium, LLC, and a consultant to the Department of Defense on international spectrum regulatory issues.
Throughout her career, Allison has served on U.S. delegations to international spectrum meetings and conferences, including the ITU's World Radio Conferences, where she has also served as a committee and subcommittee chair.
Education  
Allison has a bachelor's degree in communications from Pennsylvania State University, an MBA from the International Space University, an LLM (master of laws) in international and comparative law from Georgetown University, and a juris doctor from the Catholic University of America's Institute of Communications Law Studies.
Affiliations  
In 2021, Allison chaired the Satellite Industry Association and continued to serve on the board of directors of the United States ITU Association, which she chaired in 2009 and 2016.  She also was a member of the Department of Commerce's Spectrum Management Advisory Committee and the FCC World Radiocommunication Conference Advisory Committee. Allison is a member of the adjunct faculty of the International Space University and is a former member of its board of trustees. She is also a visiting lecturer at McGill University's Institute of Air and Space Law. She is a frequent lecturer and author on international space regulation.  She is the author of The International Telecommunication Union and Managing Satellite Orbital and Spectrum Resources in the 21st Century (Spring, 2014).