Lori Gordon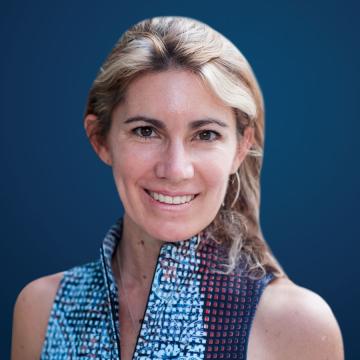 Role
Systems Director, Corporate Chief Engineer's Office
Lori W. Gordon leads space enterprise integration initiatives in the Corporate Chief Engineer's Office at The Aerospace Corporation. In her role, she serves as an expert in national and homeland security, cybersecurity, and infrastructure risk and resilience. At Aerospace since 2018, she provides leadership across a range of internal technology strategy and investment as well as external engagement across the space and complex systems enterprises. Gordon is also a partner with Aerospace's Center for Space Policy and Strategy (CSPS) and leads Aerospace's engagement with myriad collaborators, including the Space Information Sharing and Analysis Center (Space ISAC) and the National Security Institute (NSI). With more than 20 years of professional experience, Gordon has contributed to the development of national-level strategies, capabilities, and programs across homeland, intelligence, and civil agencies.
Gordon began her career focusing on energy efficiency and renewable energy policy supporting the Department of Energy before expanding her domain expertise across other critical infrastructure sectors, including information and communications technology and the defense industrial base. At The MITRE Corporation from 2005 to 2014 and at a Washington, D.C.-based strategy consultancy from 2014 to 2018, she led critical infrastructure security portfolios working with the government to reduce risk and accelerate adoption of emerging technologies.
Gordon continues to collaborate on policy and technical publications with the Atlantic Council, the NSI, and other think tanks on space industrial base; positioning, navigation, and timing; supply chain; and cybersecurity.
EDUCATION 
Gordon earned a bachelor's degree in geography cum laude from the University of Maryland, College Park, and a master's degree in public administration from the University of Massachusetts, Amherst. She is a certified Project Management Professional (PMP®). 
AWARDS AND HONORS 
Gordon has received numerous officer's awards and special recognition awards, including the Government Technology Services Coalition Citizen of Mission Award for her work in science, technology, engineering, and math (STEM) programming across the interagency. 
AFFILIATIONS 
Gordon is a visiting fellow at George Mason University's National Security Institute (NSI), a member of the Project Management Institute (PMI), and is engaged in several other professional societies. She served on the board of the nonprofit Women in Homeland Security (WHS), and as director of the WHS STEM program from 2016 to 2018, bringing the program from a D.C. center of gravity to a national-level program. She is also advisor to standards development organizations (SDOs), including the American National Standards Institute (ANSI) Unmanned Aerial Systems Standards Consortium and the International Organization of Standards' technical committee #268, Sustainable Cities and Communities. She has also served as advisor to the National Institute for Standards and Technology's (NIST's) National Initiative for Cybersecurity Education (NICE) working group on cyber workforce management.