Barbara Manganis Braun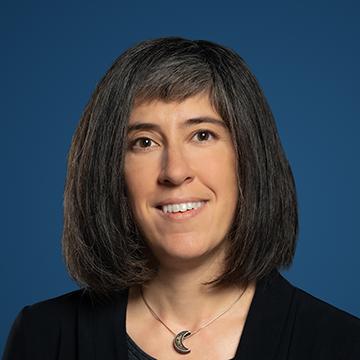 Role
Principal Director, Corporate Chief Engineer's Office
Barbara Braun is the principal director of Enterprise Systems Engineering Office, within the Corporate Chief Engineer's Office of the Aerospace Corporation. Within Aerospace, she has also led support to the Space Rapid Capabilities Office and the Department of Defense Space Test Program. In all these roles, she has supported the development, test, and launch of new and emerging capabilities for a wide range of customers from across the space enterprise, including DoD and academic laboratories, civil space organizations such as NASA and the USGS, and emerging commercial providers. She has also worked extensively in mission operations and logged hundreds of hours on console supporting satellite missions. She is also an Aerospace Center for Space Policy and Strategy Partner and has written extensively on policy and mission assurance concerns for small and non-traditional satellites.
Previously, Braun served on active duty in the U.S. Air Force, and she recently retired from the Air Force Reserves after more than 21 years of combined service. She has been decorated for her support to high-visibility special access space programs and proximity operations missions. She helped develop Air Force space safety policy for launch, on-orbit operations, and reentry. She has authored several articles on space safety.
Education
Braun earned her bachelor's degree in aeronautics and astronautics (with a minor in physics) from the Massachusetts Institute of Technology. She earned a master's degree in mechanical engineering from the University of New Mexico.
Awards and Honors
Braun has received a number of awards and accolades, including a NASA Honor Award for exceptional achievement for orchestrating the CloudSat to the A-Train Constellation in May 2012; multiple Aerospace Achievement Awards and ORS Recognition Awards for work on Operationally Responsive missions; and many military awards for her work on operations and policy development. She is the holder of DARPA coin #1608, presented by the DARPA director, for support to a high-profile mission.