William Ailor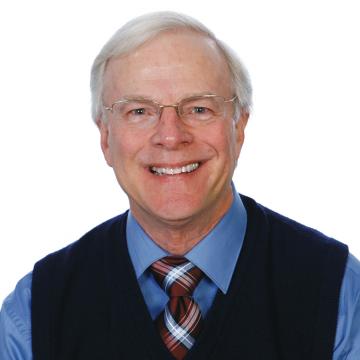 Dr. William Ailor is a Technical Fellow with the Center for Orbital and Reentry Debris Studies (CORDS) at The Aerospace Corporation. He is responsible for conducting analyses on spacecraft reentry and reentry breakup and is leading the development of the Reentry Breakup Recorder, a small device that measures the forces affecting a spacecraft as it disintegrates while reentering the atmosphere, and the Hypersonic Vehicle Onboard Recorder (HyVOR), a recoverable device designed to collect large quantities of flight data.
Prior to his current role, Ailor served as director of Aerospace's Center for Orbital and Reentry Debris Studies when it was formed in June of 1997. He also established and led the Space Hazards and Operations Support Directorate to prototype new capabilities for providing space situational awareness information (offering evidence of possible collisions with other objects and threatening space weather events) to satellite operators. Ailor has testified to Congress, provided expert opinion related to the reentry of the Russian Mir Space Station, and testified to the Columbia Accident Investigation Board on what might be learned from recovered debris. He holds three patents.
Education
Ailor received his bachelor's degree in aerospace engineering and a master's degree in mechanical engineering from North Carolina State University, and a Ph.D. in aerospace engineering from Purdue University.