James Vedda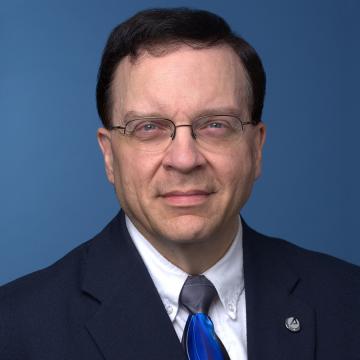 Role
Senior Policy Analyst, Center for Space Policy and Strategy
Editor's Note: James Vedda retired as senior policy analyst from The Aerospace Corporation on September 30, 2021.
Dr. James A. Vedda served as senior policy analyst in the Center for Space Policy and Strategy, Defense Systems Group, at The Aerospace Corporation from 2004 to 2021. In this role, he conducted research and analysis of civil, commercial, and national security space issues for a variety of customers.
Prior to joining Aerospace, Vedda worked at ANSER Inc., where he was assigned to the Office of the Secretary of Defense to analyze space policy and homeland defense issues. Before that, he was a professor in the Department of Space Studies at the University of North Dakota, where he taught courses on civil, commercial, and national security space policy to undergraduate and graduate students. He was one of the founding members of the faculty, helping to create the curriculum for the master's degree in space studies. He was associate director of North Dakota's participation in NASA's National Space Grant College and Fellowship Program, served a term as department chair, and pioneered the department's use of multimedia teaching techniques.
Vedda has published dozens of articles, papers, and reviews throughout his career. His many publications include two books: Becoming Spacefarers: Rescuing America's Space Program (June 2012) and Choice, Not Fate: Shaping a Sustainable Future in the Space Age (December 2009). His writing has appeared in book chapters and in journals such as Space Policy, Space News, Astropolitics, Space Times, Ad Astra, The Journal of Space Law, and Quest. He has presented conference papers for the International Astronautical Federation, the American Institute of Aeronautics and Astronautics, the Midwest Political Science Association, the NASA History Office, and the National Air and Space Museum, and commentary for CNN and publications including Politico, Air Force Magazine, Technology Review, The Atlantic, The Economist, Financial Times, and others.
EDUCATION
Vedda has a bachelor's degree in business administration from John Carroll University; a master's degree in science, technology, and public policy from George Washington University; and a Ph.D. in political science from the University of Florida. His dissertation examined presidential and congressional politics affecting the U.S. civil space program in the first 25 years after Project Apollo.
AWARDS AND HONORS
Vedda has earned several individual and team awards while at Aerospace. He received similar awards while at ANSER, including the Alan S. Boyd Award, ANSER's highest annual employee achievement award (2002).